Sensory plays provide preschoolers opportunities to develop various skills and learn new concepts. As they participate in different sensory games, they develop their coordination, fine and gross motor skills, and concentration power. Playing sensory games is a great way to widen children's imagination, creative thinking, problem-solving skills and explore nature.
In most preschools, students learn about their five senses. At Preschool Eagle Rock, CA, Teachers plan games, activities, and art and craft sessions with the little ones to help them learn about sight, sound, smell, touch, and taste through hands-on approaches. They also learn to identify the body parts that are responsible for these senses.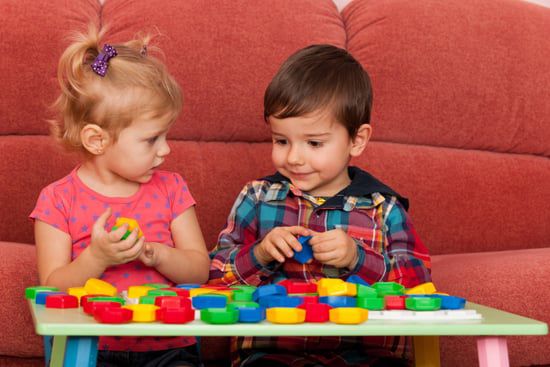 So, if you also want to plan such activities for your toddlers at home, please refer to the below-mentioned easy to do activities.
Sound Safari: You can do this activity even in your backyard garden.
Things you need:
Construction paper

Normal paper

Markers

Ruler

Scissors

Stickers

Glue
Instructions:
Make two columns on plain paper. One for the sound names and the other for a tick.

Write down the names of the sounds you think you will hear around your neighborhood. Like sirens or a dog barking, etc

Go out for a walk and help them identify the sounds. Put tick beside the sound name.
Smelly Painting: Many Montessori schools in Eagle Rock, CA do this activity with their students as it is a fun thing to identify paints by smelling them.
Things you need:
Colorful paints

Artificial flavors (vanilla, strawberry, banana, cherry)

Bowl, brushes, paper
Instructions:
Pour paints into bowls and add flavors to them.

Allow kids to dip their paintbrushes in the paints. Get them to paint on paper and encourage them to identify the smell.
Touch and guess the objects: Preschoolers love playing this guessing game.
Things you need:
Objects of different textures

A jute bag
Instructions:
First, keep all the objects in the jute bag.

Then, ask kids to put their hands inside the bag and touch any one object.

By touching the object they have to describe how it feels.

In the end, they will try to name the object.
Read and Find Game: Preschool teachers conduct this activity to develop children's concentration and reading skills.
Things you need:
Objects like pen, toy, spoon, fork, doll, crayon, etc

Bin, basket, or tray
Instructions:
Fill in a basket with all the stuff you have got.

Write down the names of the items you have put inside the basket.

Encourage children to use their phonics and read the names.

Once they have read it, let them get the same object from the basket.
Fun with tasting bottles: This is a great activity to explore the five primary tastes – sugary, salty, sour, bitter, and umami
Things you need:
Bottles

Sugary water

Saltwater

Lemon juice

Plain cocoa dissolved in water

Paper
Instructions:
Write the names of different tastes on paper.

Then let kids taste from the bottles.

Once they taste, ask them to match the bottles to the appropriate label.

You can even tell them the names of the items they can find in the kitchen that represent each of these tastes.